Build Better Relationships
Cultivating Connection
With the Celebrations, Appreciations & Frustrations eBook and eJournal
A simple, yet powerful practice for bringing MORE connection and authenticity to our relationships.
Created by
Joni Roberts
, Founder of Evolution University
Relationships are life! It is through our relationships with ourselves and one another that we find purpose and meaning. How we express ourselves and interpret the world around us has a profound impact on our life stories and experiences. The Celebrations, Appreciations & Frustrations™ practice helps us create better relationships by increasing connection and authentic relating.
This practice will help you:
increase happiness and gratefulness

reduce and transform stress

explore your life experiences
improve health and wellbeing
build better relationships


Included is the eBook, eJournal, peer discussions, instructor interaction, and additional resources.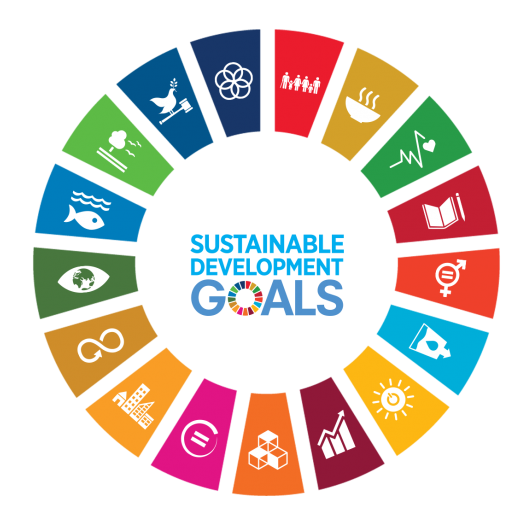 eBook + eJournal
Highlights
Engaging Easy-to-Read eBook
Inspired by the work of Marshall Rosenberg, PhD and non-violent communication, learn how to understand your life experiences and connect with others in ways that build trust and where you can be heard and understood.
Beautiful Interactive eJournal
Write your own stories and reinforce practices with journaling. Included is a beautiful 100-page interactive eJournal with inspirational quotes by the author, Joni Roberts. Type directly into the eJournal or print and write.
Develop Better Communication Skills
Learn how to communicate directly, effectively, and with care. Connect to your feelings and find effective strategies for getting your needs met. Practice engaging with empathy and compassion by openly listening and activating the power centers of your heart and mind.


Cultivate Authentic Connection
Share the Celebrations, Appreciations & Frustrations practice with friends, family, and coworkers and discover more about one another, create a deeper sense of belonging, and build better relationships.

As humanity is evolving, we have the gift of enjoying more fully expressed lives, creating more meaningful relationships, and showing greater care for one another. This is true both personally and professionally.

The Celebrations, Appreciations & Frustrations
™
practice helps us create better relationships by increasing connection and authentic relating. It's for parents who want to strengthen their families and model behaviors, it's for romantic partners who want to preserve and deepen the love between them, it's for friends who are looking for fun ways to learn more about each other, and it's for organizations and teams who wish to enhance open communication and increase discovery.

By the time you finish this book, you will be ready to get started by putting aside your digital devices, being fully present, opening your hearts and minds, and asking three simple questions:


What are you celebrating?
What are you appreciating?
What is frustrating you?
What people are saying
Josephine Catuogno
Kean University Student
Must Read!
This was a fantastic book! I enjoyed reading every word and I felt like the format was very easy to read and the information helped me to implement new techniques into my relationships. I would highly recommend this book to anyone!
Lauren Gianino
Board Certified Behavior Analyst
Insightful, Easy to Read Format
Simple and incisive, this book is an important one! In this world of endless technology, it's easy to overlook the importance of fostering these critical human behaviors that connect us and help us feel joy and contentment in everyday life. I found the content insightful and relevant to a wide variety of readers from all walks of life.
Tery Spataro
Researcher, Strategist, Futurist
Thought Provoking, Insightful
Sometimes we forget our connection to our family, friends, community, nature, and earthly environment. Joni Roberts writes a timely and inspirational book to bring purpose and meaning to our lives through celebrating, appreciating, what's around us, and understanding frustrations that are learning experiences. This book is thorough and thought-provoking, with helpful exercises and insightful takeaways.
David Voss
President, Voss & Associates
Small Book, Big Impact
This book is a brief, thoughtful and insightful mirror into our soul, allowing the reader to figure out how to find joy and overcome habits that impede our progress in relationships. Through simple steps and common sense language, Joni Roberts drives home the point that compassion and connections will bring authenticity to our relationships. It takes about a 90 minutes to read (the book) and more time to practice, and then you will reap the rewards.
Do you desire MORE connection and authenticity in your relationships?
We believe SDG 4, SDG 16 & SDG 17 are the foundation for creating a better world.
Supporting the Sustainable Development Goals
The SDGs
Big challenges need bold action to overcome them, and that is where the Global Goals come in. They are a plan agreed to by all world leaders to build a greener, fairer, better world by 2030, and we all have a role in achieving them.

Educational content offered by Evolution University aligns to achieving the SDGs by providing people practical ways to learn, grow, and evolve together and take meaningful action for the goals.
Quality Education
Ensure inclusive and equitable quality education and promote lifelong learning opportunities for all. Education liberates the intellect, unlocks the imagination and is fundamental for self-respect. It is the key to prosperity and opens a world of opportunities, making it possible for each of us to contribute to a progressive, healthy society. Learning benefits every human being and should be available to all.
Peace, Justice and Strong Institutions
Promote peaceful and inclusive societies for sustainable development, provide access to justice for all and build effective, accountable and inclusive institutions at all levels. Compassion and a strong moral compass is essential to every democratic society. Yet, persecution, injustice and abuse still runs rampant and is tearing at the very fabric of civilization. We must ensure that we have strong institutions, global standards of justice, and a commitment to peace everywhere.

Partnership for the Goals
Strengthen the means of implementation and revitalize the Global Partnership for Sustainable Development. The Global Goals can only be met if we work together. International investments and support is needed to ensure innovative technological development, fair trade and market access, especially for developing countries. To build a better world, we need to be supportive, empathetic, inventive, passionate, and above all, cooperative.

Meet the Author
Joni Roberts, Chief Evolution Officer
With a passion for empowering people through education, Joni combines her unique experience in entrepreneurship and higher education with a mission to create a more joyful, prosperous, and sustainable world.

In addition to founding Evolution University, Joni is a leadership, organizational behavior, global strategy, innovation, and sustainability professor since 2008 and currently teaches for Kean University in New Jersey. In 2012, she became involved in the work of Marshall Rosenberg, PhD. and nonviolent communication (NVC). Today this is expressed through her new book, Celebrations, Appreciations & Frustrations: A simple, yet powerful practice for bringing MORE connection and authenticity to our relationships and the corresponding online course: The Power of Authentic Connection.

Take the Advanced Online Course

Changing the world starts with changing ourselves, our relationships with one another, and the gorgeous planet we share. Social and environmental sustainability begins with skills in empathy, compassion, and communication.

This advanced course expands on the book, Celebrations, Appreciations, and Frustrations, and is designed to be an insightful personal journey as well as an excellent leadership and team training tool.
Created with