On a mission to create a more joyful, prosperous, and sustainable world.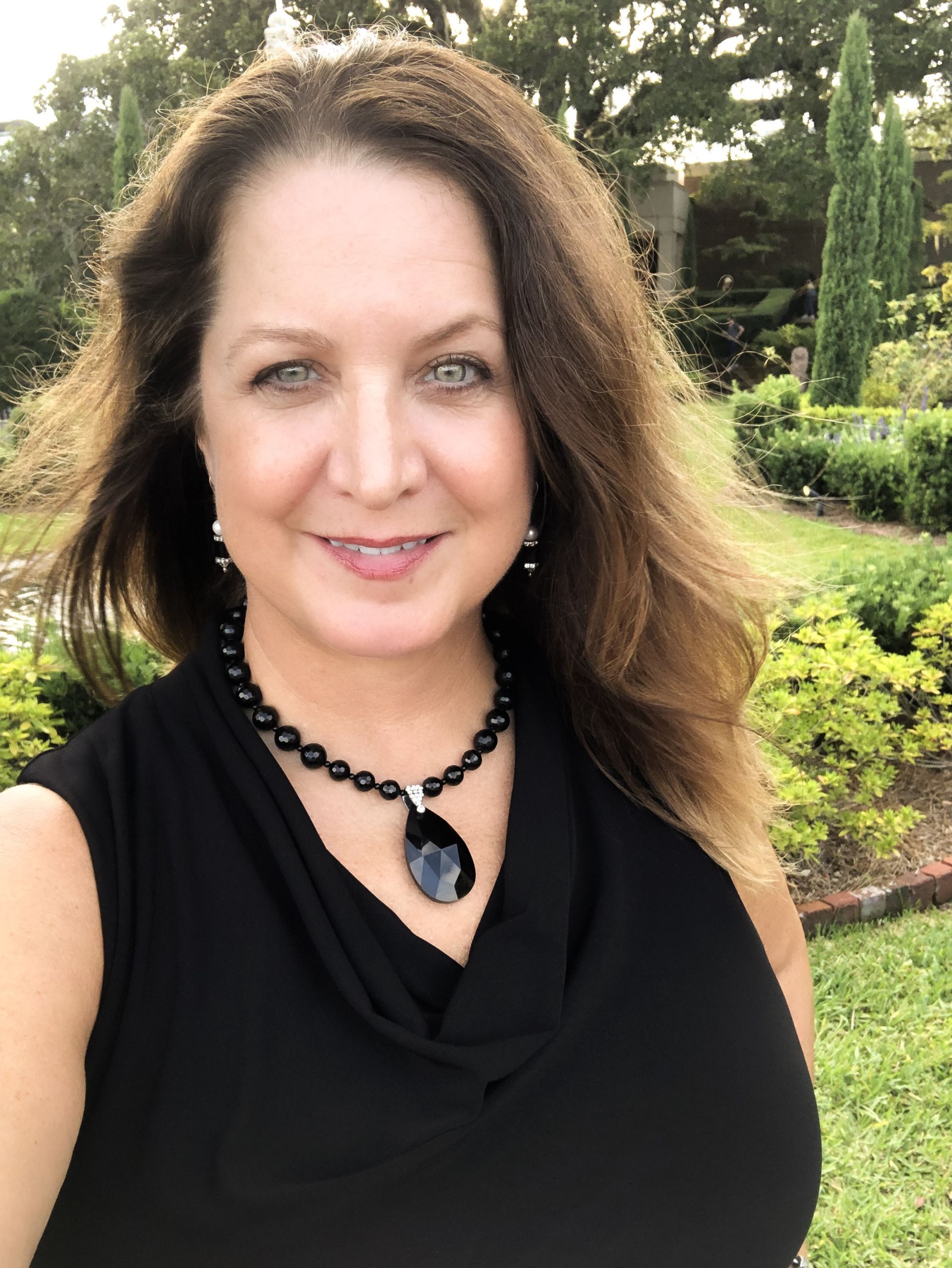 100% Woman Owned Business

Joni Roberts, Founder &
Chief Evolution Officer
"I founded Evolution University to do my part to help #EvolveOurWorld by providing people practical ways to take meaningful action now."
Entrepreneurial Endeavors
As the Founder and Chief Evolution Officer of Evolution University, Joni combines her unique experience as an international entrepreneur and business professor with a passion for creating a more joyful, prosperous, and sustainable world. From launching one of the first American-owned tech companies in Romania in the early 2000s to today with Evolution University, her work has woven in themes of creating a better world through people, processes, and products.
Educational Leadership
As a professor, Joni has taught MBA and undergrad courses across diverse topics including international business, strategy, innovation, sustainability, leadership, and organizational behavior. Currently she is the Vice Program Chair and Student Success Fellow for Saylor Academy for the open-education MBA program and developed the Innovation and Sustainability course. In 2015, she helped Kean University launch Kean Online by creating the International Business and Trade course and continues as an adjunct faculty member. She also serves on the President's Taskforce for Sustainability in the Academics Subgroup.

Leadership for Sustainability
In January 2020, Joni decided to go for it and set up Evolution University, a dream many years in the making. During the pandemic, she took this time for deep thinking and reflection and has been on a significant creativity surge since. Her work is a game changer for the way we do business by thinking differently about how we solve problems for people and the planet while making products and delivering services. Her work includes new frameworks, courses, and books that reshape education for sustainability. In 2023, Joni was invited to become a Steward for the
Council for Inclusive Capitalism
and Evolution University became a
United Nations Global Goals Week Partner
.
She is the creator of the:
EVOLVE Sustainability Framework
EVOLVE Sustainability Sprint
Compassion-Centered Stakeholder Approach
Compassion-Centered Stakeholder Analysis
Sustainability Stakeholder Matrix
The Celebrations, Appreciations & Frustrations practice inspired by the work of Marshall Rosenberg, PhD, peace negotiator and creator of nonviolent communication (NVC)
The Five Essential Mindsets that Evolve Us and Our World: global, compassion, abundance, growth, and changemaker
Author of:
The EVOLVE Sustainability Journey - online course
The EVOLVE Sustainability Journey - eBook for higher education (available Fall 2023)
MOREcompassion for People and the Planet - online course
The Power of Authentic Connection - online course
Celebrations, Appreciations & Frustrations: a simple, yet powerful practice for bringing MORE connection and authenticity to our relationships - eBook and print book
Celebrations, Appreciations & Frustrations - interactive eJournal and print journal
Global Adventures
In 1996, Joni set off on a solo around-the-world trip, traveling throughout the South Pacific, Asia, Africa, Egypt, and Europe, and is one of a small percentage of people who accomplished this prior to tech advances such as websites and cell phones.
Every day of her journey was filled with serendipity and life expanding experiences. She knew she wanted to remain connected as a global citizen and went on to earn dual International Master of Business Administration degrees from the USA and Austria. Upon graduation, she was hired by the US Ambassador to Romania, James Rosapepe, and began a four year journey in international relations and tech entrepreneurship.


Education
University of South Carolina Moore School of Business | Wirtschaftsuniversität Wien — International Master of Business Administration (IMBA), Dual Degree
Michigan State University — Bachelor of Arts (BA), Advertising

Harmony with Nature
When she's not pursuing her moonshot, you can often find her hiking in a Florida forest or swimming the coastline.
Speaking Events & Book Signings
Connect with Joni at
events
live in person and online where she speaks on topics that inspire imagination and action for social and environmental sustainability and shares insights from her books and courses. Send a note by way of the
contact page
to inquire about speaking engagements.
Follow Joni
Follow Joni's unique hashtag
#EvolveOurWorld
across social media where she talks about mindsets, compassion hacks, and the UN SDGs.
The Horse's Mouth with Tom McManus
Why Sustainability?

The Horse's Mouth is a unique talk show where Tom's guests sidle up to his bar to discuss the intersection of sports, business, and life.
Today, Tom, one of the original players for the Jacksonville Jaguars, sits down with Joni Roberts from Evolution University.

Go Jags!!
Joni and I collaborated together in founding a new organization. Joni's expertise proved to be an invaluable contribution in getting the organization up and running. Joni is a true visionary with great strategic ideas and she also has the ability to see these ideas through to execution. She has a keen sense of the market and is very creative in branding and marketing!
Jeff Bailey, MBA, CEO, ORTEC North America
Joni is gifted at delivering penetrating insights with grace and encouragement. With her help, I was able to step back and see my customers' needs and resolve conflicts I had between my company's values and the industry it is in. As a result, I'm developing a marketing strategy that feels right for my company, gives it more personality and sets it apart from others. This is just what I needed. Thanks so much Joni!
Caren Burmeister, founder, second nature skin & caren tells your story
I first met Joni while she was working for the US Ambassador in Bucharest, Romania. Later we had a chance to collaborate on several events we organized in the tech sector under the "First Tuesday" banner in Bucharest. Joni was a regular speaker at the events as her company Kaleidotek was one of the first tech outsourcing companies set up in Romania. I was impressed with Joni's credentials regarding international business and entrepreneurship and I look forward to working with her again in the future.
Bill Avery, MBA, MA,
Executive Director, Alianta & Founder and Former Publisher, Business Review Romania
Professor Roberts is a dynamic presence on campus, well loved by her students, administration, and her colleagues. She is more than a friendly face or easy to work with colleague. She is proactive and works to find solutions to improve all aspects of higher education. Thoughtful and eager, I have witnessed Professor Roberts turn her classroom into a truly interactive experience for students transforming even sluggish or shy performers into engaged learners. In addition, she's just a lovely person who cares deeply about her students and coworkers.
Cathleen Jensen-Gall, MA,
Visiting Professor, Humanities, Ethics, Social Studies, Keller Graduate School of Management
Joni designed one of the most interactive and successful educational experiences a student could ask for. The extensive professional knowledge that Joni has was demonstrated during every session of class. Her willingness to share her experiences, to work with students to learn and mentor so they may display their talents was proven time and time again. Joni displays the talent of a great leader, amazing mentor and most importantly she has the compassion to share her experience to help others grow.
John Lasch, MBA, MAFM,
Analyst, Deutsche Bank
Joni Roberts is a visionary with the knowledge and skills to be a powerful influence for good. Her style is warm and heart-centered as she informs and inspires. She has the gift of being able to plant seeds of possibility into the minds of those she encounters. We are blessed to have her as a guide and mentor on our path to living our bliss.
Dolph Kiser, RScP,
Certified Spiritual Practitioner
Joni is an inspired voice for transformation of the global economy into something much more human and democratic. Thank you, Joni!
Paul B.,
Teacher, Educational Collective
Joni is masterful at eliciting your heart's purpose and helping you create a business from it.
Carolyn Messere, MD, Founder, Soul Deep Wellness
Created with