Surprise! Celebrations, Appreciations & Frustrations became a new book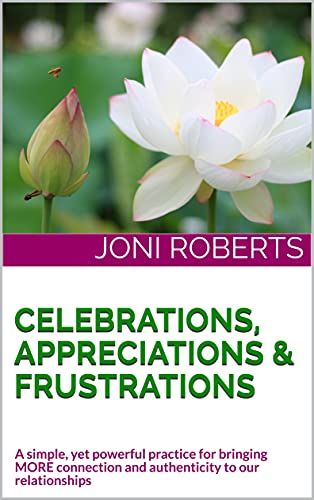 With the many demands of entrepreneurship, it can take what seems like a long time to launch some projects in your pipeline, and then other ones happen overnight-- or in this case, a few weeks. What started as a comment on a Simon Sinek LinkedIn post about my dislike of "anonymous" 360-degree feedback and my preference for direct communication led to me offering up a one page practice I created a few years ago. That generated interest from an HR leader in Portland, which led to what is now called the "book summary" as shared in our previous newsletter, which led to a Kindle and paperback book being published on Amazon Worldwide in July.
The
Celebrations, Appreciations & Frustrations
practice offers a way to have direct conversations about your life experiences and sharing them in a way that increases connection and authentic relating. It's also a way to chemically alter and up level your body while improving the condition and experiences of ourselves, others, all life on the planet and beyond. By celebrating and appreciating one another, we are increasing positive emotions that have a synergistic effect on feel good hormones such as oxytocin, serotonin, and dopamine. By responsibly sharing our frustrations, we can reduce the stress hormone cortisol. As leaders, you can use this tool to enhance open communication and increase discovery as well as bring more fun, joy, and love to your personal relationships.
Read more in my new book available on
Amazon
.
The Maven's Haven Podcast
"Sustainability in Innovation: The Evolution of Entrepreneurial Enablement"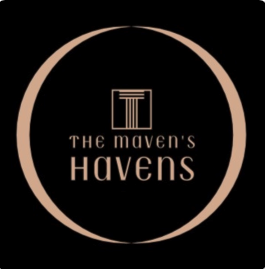 Sharing out my conversation with Eric Myers-Tane, "Sustainability in Innovation: The Evolution of Entrepreneurial Enablement," on his podcast "
The Mavens Haven"
available on Apple Podcasts, Spotify, many more, and the video version on YouTube. I appreciate Eric's interview approach and have enjoyed listening to his podcast. Several of us came from Peter Diamandis' Abundance group with views on the future of tech and society.
Podcast Highlights
Joni's Journey
1:51-Joni's background and how she started Evolution University
6:06-Goals and targets for 2020
8:39-The five mindsets Evolution University students must possess
17:43-How to deal with the stresses and hardships of entrepreneurship
20:37-Where entrepreneurs fail and overcoming skill gaps
23:00-Knowing the difference between when to persist and when to move on from an idea
24:51-Where society has the most need of entrepreneurs
30:30-How society can better support entrepreneurs efforts to contribute positively to society
37:08-Parting advice for entrepreneurs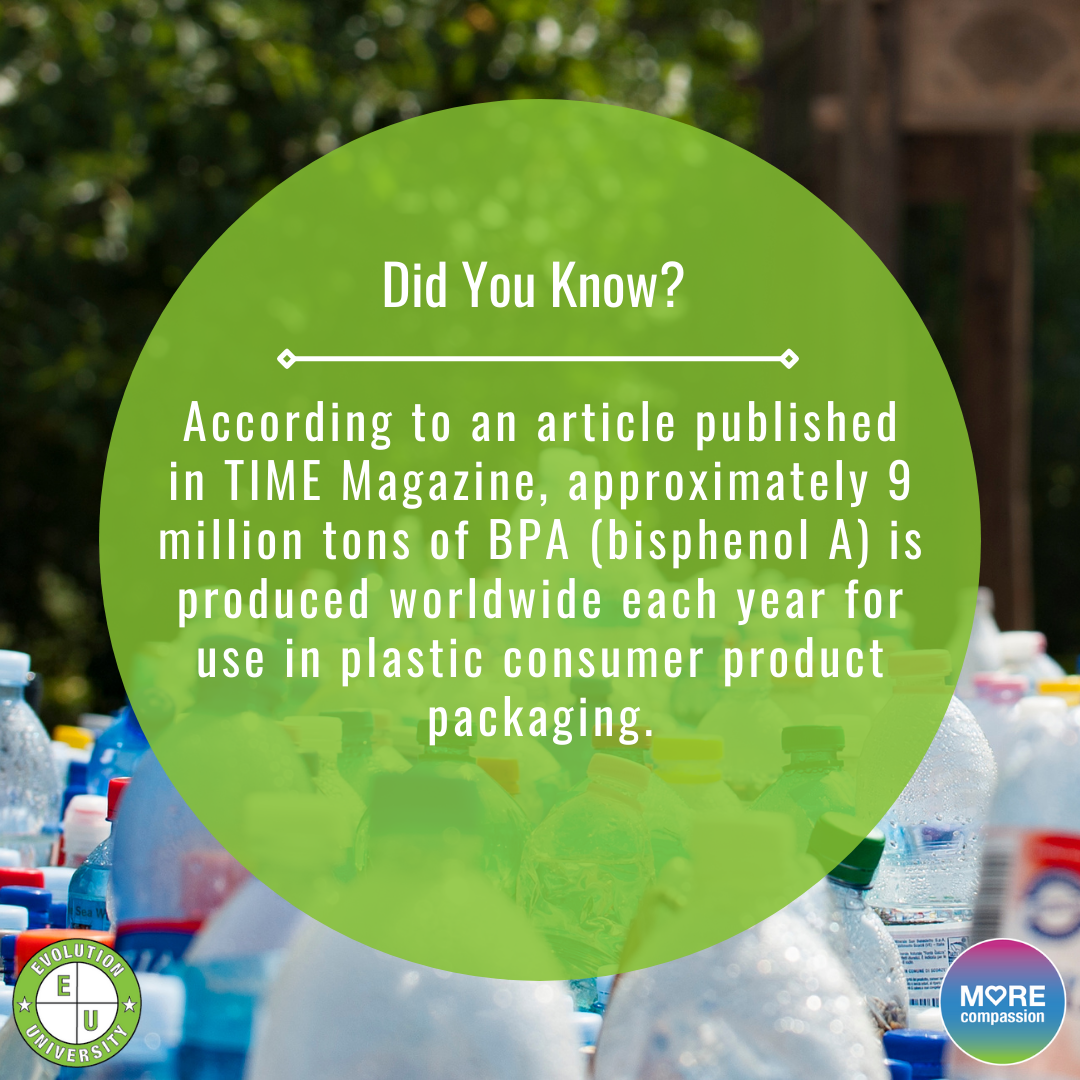 During July, we put out an awareness and information campaign to reduce single use plastic. I encourage everyone to read Josephine Catuogno's Wednesday social media blogs where she shares research on sustainability issues as related to the SDGs (Sustainable Development Goals). Check out her posts for "Plastic Free July" and you will see why we need to say NO to plastic whenever and wherever possible.
See links to our social sites below and follow our unique hashtag
#
E
volveOurWorld
.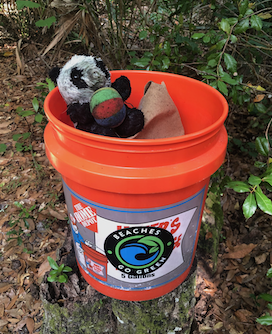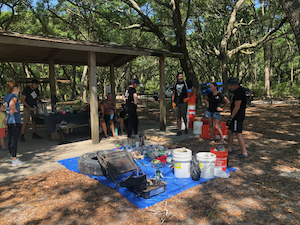 During June, we celebrated our oceans by teaming up with
Beaches Go Green
and
Sea Shepherd - Jacksonville, Florida Chapter
to collect trash and plastic junk. It's obvious that we have a plastic pollution crisis in our oceans and it's stunning how much washes up everywhere. Sending gratitude for these organizations who are doing great work for awareness and action for our planet.
We'll be doing more events together so stay tuned as we make announcements on social media. For Evolution University members around the world, I encourage you to join up with groups in your communities or start a chapter. An important way to relieve the angst of global warming is to take action.
Thanks for reading and being a part of our community. There is MORE in the works including some upcoming book signing events so stay tuned!

In Joy,

Joni

Created with