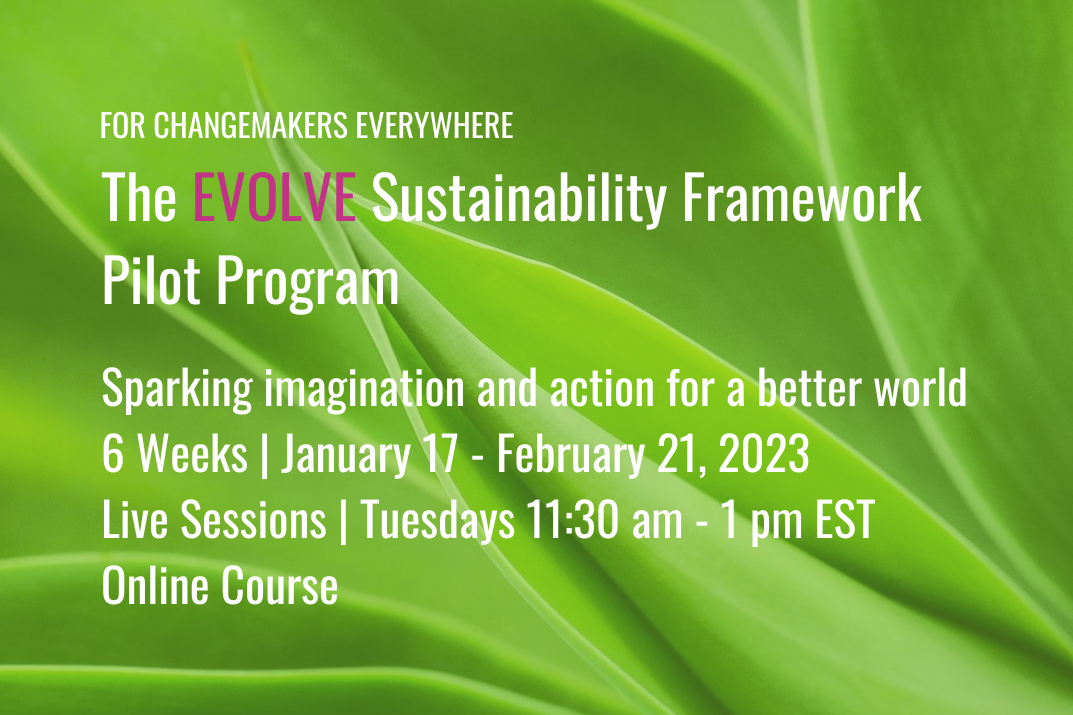 If you are reading the headlines and following the trendlines, then you've seen the urgent calls for more sustainable business practices. For changemakers and entrepreneurs, many problems equal many opportunities for innovative solutions.

The Business and Sustainable Development Commission in its Better Business, Better World report estimates that making these changes can result in upwards of a $12 trillion per year opportunity in new products and cost savings. If you are not in the game, you are left behind in the most exciting evolution in the way we do business and build a better world.

In a year-end summary, Tim Christophersen, Vice President of Climate Action at Salesforce, shared:

The sustainability revolution is now unstoppable. The shift across the private sector from seeing issues like climate, nature, water or waste from being just risks or costs to being major opportunities was palpable in 2022. Transforming all sectors of the economy towards a net zero, nature positive world is the largest business opportunity of this century. Risk gets attention in boardrooms - opportunity gets excitement! For many years, sustainability got neither. Then it got lots of attention recently. Now it is finally greeted with excitement! It is up to you now to be among the businesses that benefit from the shift!
What does being more sustainable look like for your organization? This is the journey of discovery that the EVOLVE Sustainability Framework™ takes you on. The framework is brilliant in its relatability and robust in its iteration and evolution process. EVOLVE asks the questions for reflection, then offers the best practices in contemporary concepts of sustainability and the evolving design of commerce.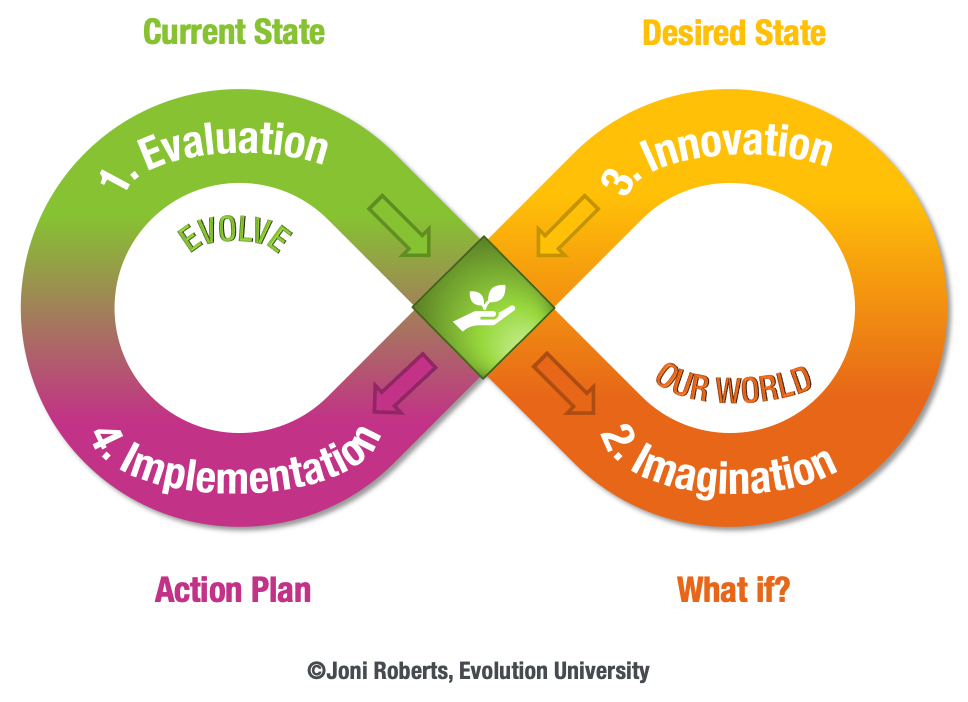 Take your sustainability initiatives to the next level by mastering the four steps of the EVOLVE Sustainability Framework: evaluation, imagination, innovation, and implementation.
Empty space, drag to resize
Three Companies Leading the Way
Let's take a look at how three companies from different industries have put sustainability into the DNA of their organizations and centered it as a strategic driver of success.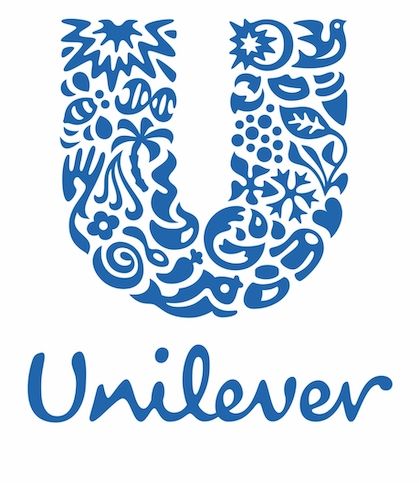 Under the leadership of Paul Polman, Unilever, a 140-year-old company went back to it roots as a purpose-driven business offering soap that improved people's health while providing supportive employee work conditions. Fast forward to 2010, Unilever reinvented itself to be more like the Lever Brothers' original vision, transitioning contemporary brands into ones with purpose, that improve social conditions, and are better for the environment. Unilever is one of my favorite examples of how businesses can do well by doing good.
See more.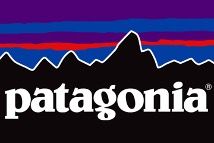 Patagonia, a 50-year-old outdoor equipment and clothing company founded by Yvon Chouinard, placed environmental sustainability at its core from the beginning. Today, Patagonia has redefined excellence by placing Earth as its only shareholder and transferring all of its stock to fund the cause of protecting the planet. Their efforts in finding sustainable solutions to materials and production processes while changing consumer consumption practices, such as encouraging resale of its clothing, is revolutionary.
See more.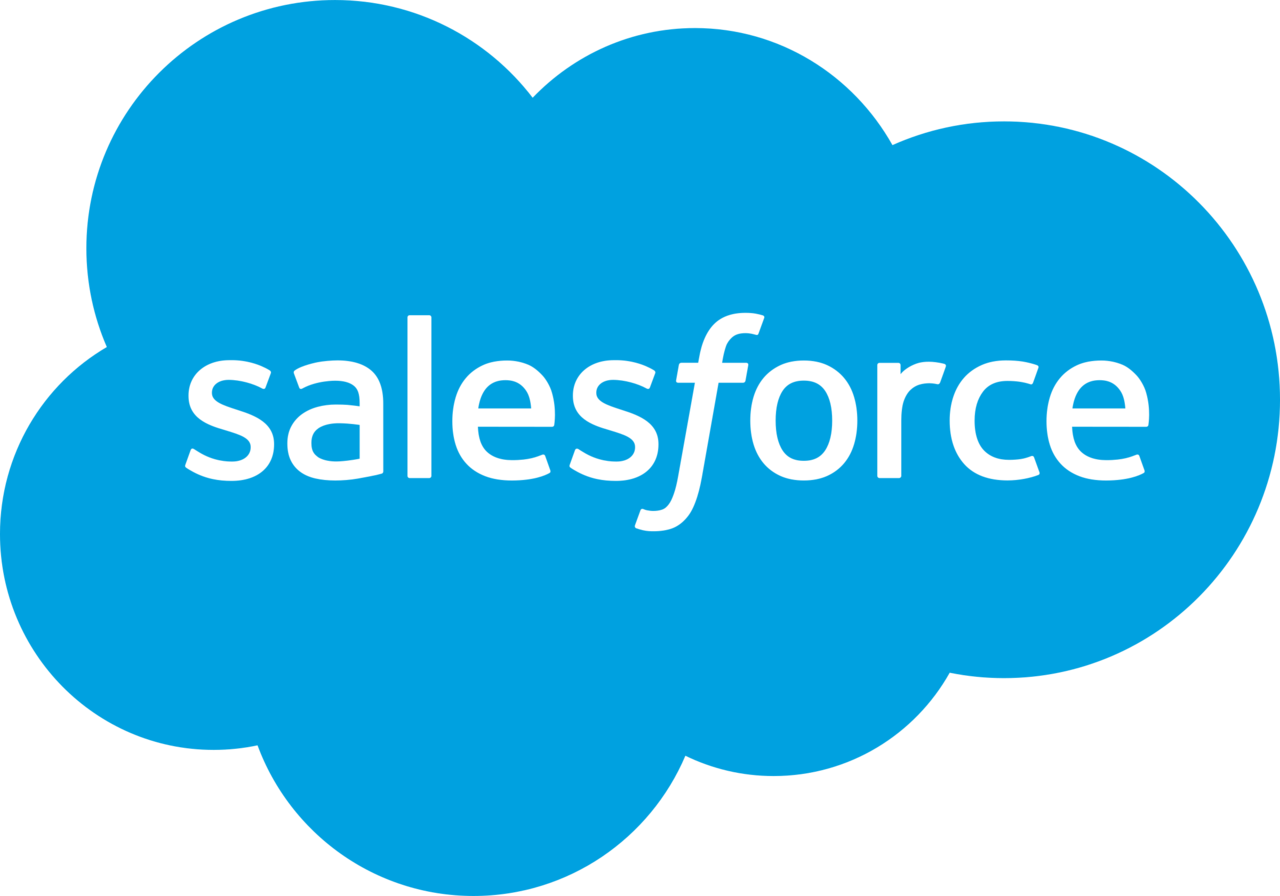 Salesforce is another favorite company for good reasons. From the beginning, its founder Mark Benioff used his 1:1:1 playbook to put the spirit of giving into the organizational DNA in 1999. What's incredible is that today, there is a large misconception that technology companies are in the cloud, and therefore have a minimal role in sustainability. Let's remember Salesforce was the market disruptor for offering SaaS! Salesforce knocks false ideas like these out of universe with Team Earth's robust and ever-expanding ways of being a market leader in its products, services, and sustainability.
See more.
Empty space, drag to resize

What will it be for your business? Are you ready to get started and go farther with sustainability initiatives? The EVOLVE Sustainability Framework™ takes the mystery out of how you can start making a difference today and keep getting better over time. The process is simple, engaging, impactful, and robust.

The first cohort starts on January 17th and goes for 6 weeks.

I cannot wait to share this experience with you!

Joni
Created with