As we near the end of December and the darkest days of the year, light begins to emerge again reminding us that even in the toughest of times, there is hope for a brighter tomorrow. All of us are experiencing the effects of 2020, the ups and the downs in what became a year that profoundly changed the world. When we think about the need for social and environmental sustainability, here are lessons we can take from 2020 and apply towards achieving the 2030 Global Goals to transform our world.
From the Black Lives Matter and social justice movements to climate change activists and environmental influencers, each one of us can be a light that awakens new and better ways of being in the world. Let's keep telling our stories and sharing our truths as changemakers who gently and at times fiercely take action to light the way.
The COVID-19 virus brought with it the greatest disruption to our collective and individual lives that we have ever experienced. It required us to rapidly respond to unplanned change in ways that were uncomfortable and endure difficulties that that lasted longer than we hoped. No doubt it's been a tough year, pushing us to dig deep, learn, grow, and be resilient.
3. People are incredibly creative
When given a challenge, people can come up with brilliant, fun, innovative, and engaging ways to respond, adapt, and stay connected. The abundance of creativity was surely a light in times of darkness. These are skills and mindsets we can keep cultivating and applying as we move into future challenges.
4. The world can come together
to solve tough problems
The most exciting change from 2020 is witnessing and experiencing how from the top down and the bottom up, nations and citizens participated in managing and solving a global crisis. Clearly, some more effectively than others, however what matters is that the prevailing changemakers, innovators, entrepreneurs, and leaders overcame tremendous odds to contribute to and help solve one of the biggest health and economic crises humanity has faced.
As 2020 comes to an end with 2021 as the year to phase out the virus, it was a rehearsal for the even greater challenges we need to overcome together to solve our world's most pressing social and environmental problems. Now we know we can do it. From global to national to community to individual levels, we can achieve hard things and do so with shared goals and in collaborative ways.

Rest up and get ready. This is the beginning of the next decade where we will draw on the best of humanity to reimagine and recreate a world that is much better than the one we have now. Yes, it will be hard and it will also be the most exciting thing we will have ever achieved as a global community.
Let's continue the conversation
Sign up
or
Sign in
to your account to enter the member area of the school and check out the items in the top menu bar.

My Home
is your personal landing page after logging in that helps you navigate the member area. It provides an overview of your courses, activity, and resources in the school. From here you will find links that will take you anywhere in the member area. Another way to navigate the member area is to follow the menu links across the top.
The drop-down menu from
My Home
will take you to your:
Profile

– share your story and track achievements; add a photo to increase trust and connection.

Messages

– compose and receive messages.

Account

– review your payment history.

Support

– contact Evolution University with any comments or concerns.

Community Conversations
takes you to the school wide discussions. This is where you can participate in relevant topics happening in the school and in the world.
Evolution Newsfeed
offers a curated selection of news stories with an emphasis on optimism, science, and sustainability. Be sure to bookmark this page so you can start your days with a focus on personal growth and sustainability.
Resource Hub
is where you will find a library of curated resources as well as your interactive eBook notes from courses you have taken.
Changemakers
is where you can network and connect with members in the school.
Course Catalogue
opens the catalogue of available courses.
Sign out
will take you to the external home page of Evolution University.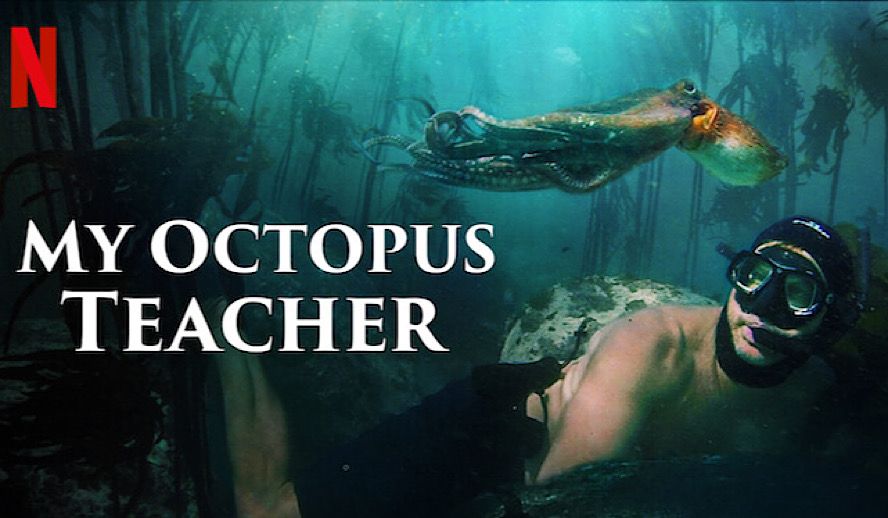 As you wind down over the holidays, I highly recommend watching this mesmerizing documentary,
My Octopus Teacher
, that follows the story of filmmaker Craig Foster's year with a wild octopus in The Great African Seaforest. Here are a few lines from the movie that stayed with me."You're in touch with this wild place and it's speaking to you. It's language is visible. I fell in love with her, but also that amazing wildness that she represented and how that changed me. What she taught me was to feel that you're part of this place, not a visitor. That's a huge difference." An intention of Evolution University and all that we are doing here is to remember we are nature. We are part of this place. And in doing so care for it compassionately in every way we can.
Cheers!
Joni
Created with